Providing luxury On- Location and In-Studio makeup artistry
Bridal previews, consultations, lessons, and applications for branding/ headshot clients are done in my home studio in the Bankers Hill area of San Diego. For weddings I will come to the location of your choosing whether it be a hotel, private estate, house, or bridal suite so you can sit back and relax instead of worrying about traveling on your big day.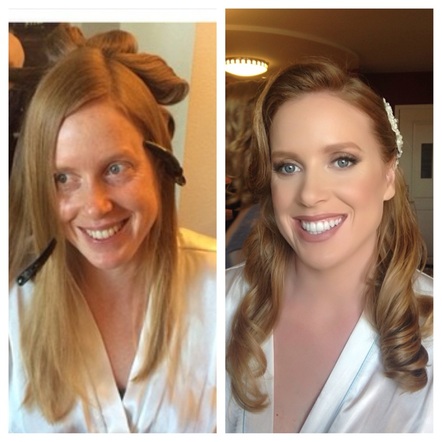 Rates 2017
Rates are subject to change until the contract is signed, and the deposit is paid.
For the Bride
Wedding Day Makeup: $125 (1hour)

The Preview
The Preview Makeup: $95 (1.5-2hours)
Coffee Break Consultation: Complimentary for those not interested in a preview but would like to go over the contract in person (dependent on my availability and only offered on weekdays)


The Wedding Party
Bridesmaids, Mothers, Guests, and other Special Occasion makeups (if any of these bookings are interested in doing a preview the rate will be the same as the day of the event)
Makeup: $85 (45minutes)


Additional fees for travel, early morning starts, multiple locations, touch-ups, additional artists, or other add ons may apply based on your specific needs.





One on One Personal Lessons
Lessons can include topics such as...
Makeup Bag Overhaul // Everyday Makeup Look// Day to Evening Makeup
$95 per hour (my past brides can inquire about my special rate)

Group Lessons
Contact for a personal quote according to number of people and type of lesson you are interested in.
​
Professional Artistry Lessons
For those interested in a career in makeup artistry: Lessons include topics such as...
​Building Your Kit// Bridal Makeup// Print Makeup// Sculpting The Face// Color Theory In Makeup
​$100 per hour (2 hour minimum)

Headshots/ Portraits/ Model Portfolio Shoots
Makeup In Studio: $95
Makeup and On Location Touch-ups for up to 2hrs: $150
Makeup and On Location Touch-ups for up to 4hrs: $200
Can upgrade to include hair as well



Thank You Cards & Testimonials